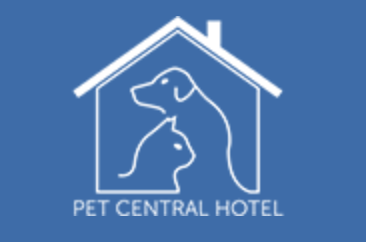 Pet Central hotel is an established boarding kennels and cattery located in Sambourne, near Redditch. The business has been trading for over 40 years, with staff who have been caring for dogs in a kennel environment for over 60 years!
That means when you choose to leave your pets with us, you can be confident you are leaving them in great hands, with people who know what they are doing, and who care deeply about your animals.
We are located in a spacious country environment close to the local amenities Redditch has to offer, with plenty of space for your pet to enjoy themselves. Our hands on philosophy of putting your pet first is essential to helping your pet receive a home from home experience when boarding with us.
Why choose our kennels for your dog boarding?
The dogs are walked and played with daily to receive all the exercise they need. We have a variety of suites and kennels available to suit your kennelling needs.
• Home from home environment to satisfy your pets comfort
• All friendly breeds of dogs welcome
• Experienced friendly staff
• Great secure rural location for your dog to run around
• A variety of kennels and exclusive suites available
• A variety of  different food ranges available
• Bedding provided
• Heated Kennels
Luxury Cattery in Redditch
Our purpose built Cattery was completely remodelled in 2011. Designed to meet FAB standards it offers luxury cat accommodation and provides individual cat pens with features which include the following
Piped music throughout for a relaxed atmosphere
Heated beds
A range of food
Different height shelves and scratch posts in each pen
Each pen in the cattery also features a built in cat flap allowing freedom of movement around the cattery.
With caring staff who have been with us for more than 20 years you can be assured your cat will be well cared for, with lots of love and attention when they stay with us.
Why Choose Pet Central Hotel?
When deciding upon a kennel or cattery for your pet there are a number of different reasons for choosing where to leave them.
We are happy to talk through your pets stay with you, answer any questions you may have along with providing references from our regular customers.
We are also happy for you to come along for a site visit to see our facilities for yourself and if you wish to why not bring your dog along to make sure they like it too.
For more information on our pet boarding, please call us on 01527 892 164 or email us.