Cattery in Redditch
If you are a cat owner, and looking for a cattery in Redditch, why not take a closer look at what we can offer here at Pet Central Hotel.
Our recently built cattery offers owners looking for a local cattery in Redditch, luxurious accomodation for their furry friends, with purpose built enclosures to make any stay a happy and enjoyable one.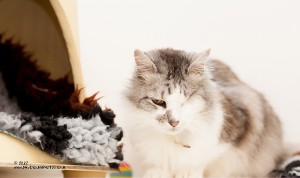 Whilst you're away on vacation, or visiting friends, our luxury accomodation provides indoor and outdoor areas to offer plenty of enjoyment for your cat in a home from home environment. Each pen is equipped with scratch posts on three separate levels, along with heated igloos and all food and heating provided as required.
As a long standing cattery in Redditch, we offer competitive rates regardless of how long you need to leave your cat with us, and you can rest easy knowing our trained and experienced staff are on hand to offer loving care and attention whilst you are away.
Our unique service through social media offers you the opportunity to keep in touch with your fluffy friend whilst you're away, as we can provide photos and updates via Facebook and Twitter.  As a local cattery in Redditch, we like to go the extra mile and offer an unrivalled service, and believe this is a fantastic opportunity other local catteries in Redditch don't offer.
We supply all food from our standard range, heating, different level shelves, scratch posts and bedding. The outside area has different deck levels to allow the cats to be able to jump from one level to another. On a warm day the cats like to sunbath on the higher decks. All of the runs are covered to allow the cats to be outside even if it is raining. Each day the cats are cleaned out and fussed everyday. This allows us check they are all fine and in good health.
All cats need to be vaccinated before their stay and this must be carried out at least 2 days prior to their stay.