Being Social… Keeping in touch
Being away from your beloved cat or dog can be an anxious time however many times you leave them. One service we use on a daily basis is to use social media to keep you up to date with how your pet is. We love sharing our photos so you can see just how happy and settled they are and be happy that they're with us!
Facebook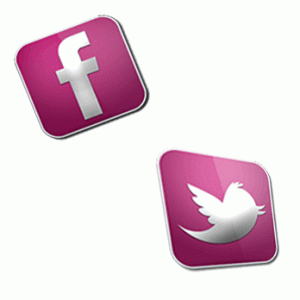 If you're a Facebook user, we post pictures of our guests regularly, and you will see many photos of our resident cats and dogs who stay with us. All you need to do is to follow us at Facebook and keep an eye on the photos we post.
You can drop us a note if we don't post a picture of your pet and we'll post a photo just for you, so you can relax and see they're having as great a time as hopefully you are.
Twitter
We also tweet on a regular basis, so if you're a Twitter fan follow us at Twitter and keep up to date with what we're doing and see if you can spot the photo of your pet.
We love the idea of using social media to keep our customers updated with how our residents are enjoying their stay with us, we think if you're a Facebook or Twitter user you'll appreciate the service too!
If you'd like to keep updated of how your pet is through our social media channels, simply let us know when you drop your pet off and we'll make sure we keep you updated while you're away.
Our kennels in redditch are ideal for short and long stays, with the option of luxury suites available if you're looking for that home from home experience for your dog. Our cattery in Redditch offers premier accommodation.  Built in 2011 to FAB standards, they feature heated igloos, scratch posts on three levels and all food and heating as required.
For more information on our social media and the range of services we provide, you can contact us on 01527 892 164 or email us directly.